Feel the oceanic breeze of East Coast Hip Hop with Vior's standout sun-kissed track, Stevie Wonder, from their 2020 EP, Presidential.
The Coatesville, PA artist has amassed plenty of hype for their ability to bring more than sound to the airwaves since releasing their debut single in 2018.
Hit play on any of their tracks and get lost in the immersive vibes which manifest through their meticulously dynamic lyrical flow and their larger than life personality which will leave you galvanized.
The conviction in Stevie Wonder practically makes the track a kiss with a fist. It's viscerally hard-hitting. but soulfully sweet all the same.
With their clear Rap style and their mischievously hedonistic bars sitting seamlessly with the high-octane rhythmically arrestive beats, Vior offers the best of East Coast Hip Hop. We have no doubt that it's only a matter of time before they achieve what they set out to do and put their name on the map.
You can check out the official video to Stevie Wonder which was shot by WizFx by heading over to YouTube.
Or you can listen to the Presidential EP in full via Spotify.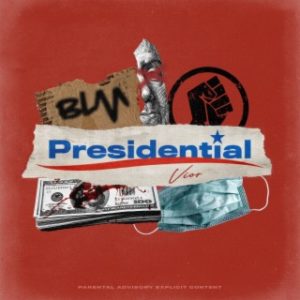 Review by Amelia Vandergast