Influential indie music blogs have become an essential point of call for independent artists looking to build industry connections, expand their fanbases, promote new releases and increase their online presence.
Reviews on popular music blogs put your music in front of playlist curators, music labels, promoters, other influential blogs, and industry professionals who are always looking for the next big thing. Make it easier for the right people to find you by submitting your music to A&R Factory.
Since 2017, A&R Factory has kept a firm grip on our Top 10 UK Blog ranking from the industry-leading PR company, Vuelio; we are also recognised as one of the Top 100 Music Blogs internationally. We strongly believe we are the best music blog for independent artists.
Submitting Your Music
You will find our submission form below where you can provide all of the necessary information about you as an artist along with links to your music, artwork and bio/EPK.
Once submitted, you will receive confirmation that your single has been reviewed by a member of our experienced and eloquent writing team.
We want to hear from all artists from Avant-Garde projects to singer-songwriters making a debut, up-and-coming luminaries keen to submit their indie music, to rock revivalists, EDM producers to classical composers, Jazz ensembles to Hip Hop submissions. We know talent when we hear it – regardless of genre.
Submit your music to our award-winning music blog below.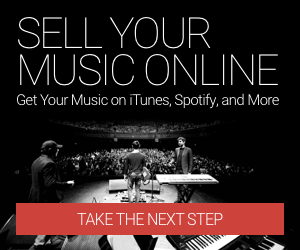 Many independent artists wonder how to get their music on iTunes, Spotify, Apple Music, Tidal, and other stores. The good news is all you need is a digital distributor.
We recommend using industry leader TuneCore if you're looking for a trustworthy and transparent service. TuneCore will host your album or single on all the major stores and streaming platforms for an affordable fee. Plus you keep all your rights and 100% of the sales revenue. Create your free account and receive 25% off your first album or single!