Our award winning blog has been nominated as one of the top ten blogs in the UK and top 100 worldwide. With a readership of music industry executives across the world,  we welcome you to submit music for a chance to be featured on our website.
New: Want to get on more blogs and playlists, and grow your audience numbers? In addition to the form below, submit your music and profile via our artist development page. Since working with us, many artists have reached thousands of more fans.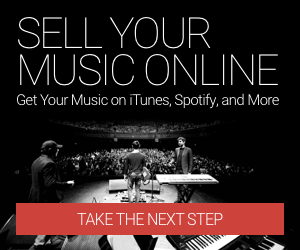 Many independent artists wonder how to get their music on iTunes, Spotify, Apple Music, Tidal, and other stores. The good news is all you need is a digital distributor.
We recommend using industry leader TuneCore if you're looking for a trustworthy and transparent service. TuneCore will host your album or single on all the major stores and streaming platforms for an affordable fee. Plus you keep all your rights and 100% of the sales revenue. Learn how you can get started here.