We believe all great artists should get the exposure they deserve and we offer artist development and music promotion packages for artists, songwriters, artist managers and even record labels to help them grow. Our trusted team work with the best music industry professionals and are on hand to help you achieve your goals.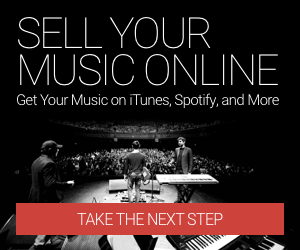 Many independent artists wonder how to get their music on iTunes, Spotify, Apple Music, Tidal, and other stores. The good news is all you need is a digital distributor.
We recommend using industry leader TuneCore if you're looking for a trustworthy and transparent service. TuneCore will host your album or single on all the major stores and streaming platforms for an affordable fee. Plus you keep all your rights and 100% of the sales revenue. Learn how you can get started here.
Areas We Cover:
Music PR – Tell us about your release and we'll show you how we can help, Our 10 week campaigns target digital and physical publications. Prices from £299
Music Playlisting – We work with with official and independent playlist curators to ensure your track gets the exposure it deserves and is added to the hottest spotify and streaming playlists. From £750
Social Media Campaigns – We can deliver targeted campaigns, to increase your awareness via all the social media channels. Prices from £250
Radio Plugging – Get your music in-front of national and independent radio production teams across the globe, our database of over 30,000 contacts, our 6 week campaigns come with bi-weekly reports starting and cost £999.
Music Videos – We can work with your idea and bring it to life, we also can create lyric videos, live videos, gifs and more!
Websites – from design to implementation, we have got you covered. Prices from £300.
Paid Advertising – Work with us to target fans to your music via Spotify, Social and Youtube Advertising.
Social Verification – We rely on our contacts to ensure your application is seen to ensure you achieve the blue tick.
Design – Do you have a idea that needs bringing to life, our team of graphic designers will help you from Facebook banners to cover art + more!
Consultancy – We can help you with pitching to labels, publishers, playlists to finding top producers and mixers to bring your track alive. We offer a monthly consultancy package and work with you to achieve any goals you are seeking face to face at a time that suits you from £75 per session.
For more information and to see examples please get in touch!