Aaand they're back. Finally. After an agonising break Precious McKenzie have once again reared their histrionic heads with their much-anticipated 5-track EP Robotic Vultures which will be released May 25th, 2018. In which their enigmatic genre-mashing flirts with Post-Punk and Grunge alongside incorporating an eclectic array of other influences. Slapping a genre on Precious McKenzie is as equally difficult as portraying their rampantly visceral sound in words, where every comparative seems an understatement. Thanks to the grinding rhythmic guitars, a vocalist that could knock the dust off James Dean Bradfield's voice box and the ingenious amount of wit that went into the lyricism of this EP it's hard not to dub it as just a little bit sexy. The 5-track EP packs in a vast array of stylised angst which is almost as astounding as the hostile catharsis offered to you in each display of versatility.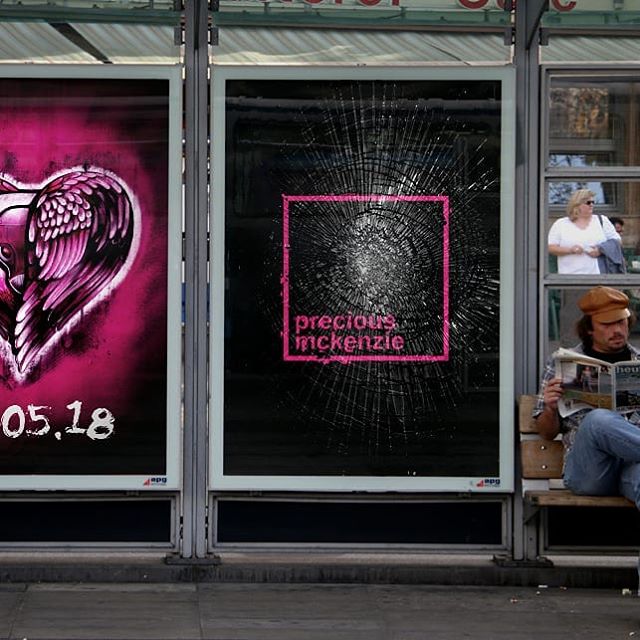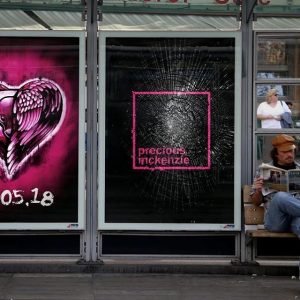 The EP kicks off with Ratfucking; if you're expecting something crass, prepared to be disappointed in the relentlessly rhythmic bouncing progression of the track. Although if you can imagine a deeper, more thunderous roll than Mudhoney created with the riff to Touch Me I'm Sick and you're almost there. I don't find myself in awe of guitarists very often, but when the riffs are that catchy it's hard not to commend such emphatic persecution of rhythm. Then there's the vocals, my God the vocals which project palpable angst upon the already veracious beat to create a concordantly harsh aural animosity.
Cassie Wright; Chuck Palahniuk fans and debauched people alike, and you're going to be in heaven with this one. It would seem that Precious McKenzie may just be the band that makes Alternative music filthy again, it may not be fit for radio, but thankfully, we have the internet to enjoy listening to such beautifully depraved verses. With a switch up from the vocal style in the first track, you can expect a Punk rendition of the salacious lyricism tinged with a beautiful Post-Punk snarl. The instrumentals toy with a Kula Shaker-esque intro before breaking into a raunchily popping harmony proving there aren't many soundscapes they can't dominate.
Sunrise Comes; After you've thoroughly enjoyed the evocative nature of the first two tracks, Precious McKenzie hit you with a ballad, and suddenly you're in the middle of an emotional rollercoaster. There are few tracks which will resonate so deeply, but Sunrise Comes bleeds pure empyrean soul. The kind that catches in your throat. The amount of progression packed into the 6-minute track is surreal as Rob's vocals cut through the riffs which gain momentum until you're so far away from the beginning of the track you almost feel lost after the track crashes to a blinding close. Fans of Manic Street Preachers, or just fans of good music in general, you're going to be in love this one.
I may have to call My Elastic Wit my standout favourite track of the EP; for anyone with a penchant for spoken word poetry, you may very well make the same call. When was the last time you heard spoken word poetry wrapped around a reverberatingly blissful orchestration of Grunge? I suppose, you can't really classify the piercing instrumentals on this track as Grunge. As each throbbing chord may as well be the rhythm of your palpitations as distortion is cast aside and you're treated by every rolling rhythm. It's in My Elastic Wit you get a true taste of drummer Luke's fluid, almost primal style around Andy's basslines which very much had the Mr Bungle effect on me. If Rob's wit & lyrical prowess weren't enough Precious McKenzie teamed up with the sardonically charismatic spoken word artist Joseph Gardiner, who versed some of the most poised and poignant poetry that almost left me stuck for words in beguilement of his own. As the momentum of the extended track builds, as does the animosity in Joe's succinctly distempered delivery, yet never coming close to Rob's consistently forceful vocals as he projects his own penetrating lyrics onto the rhythmic bliss courtesy of the instrumentals.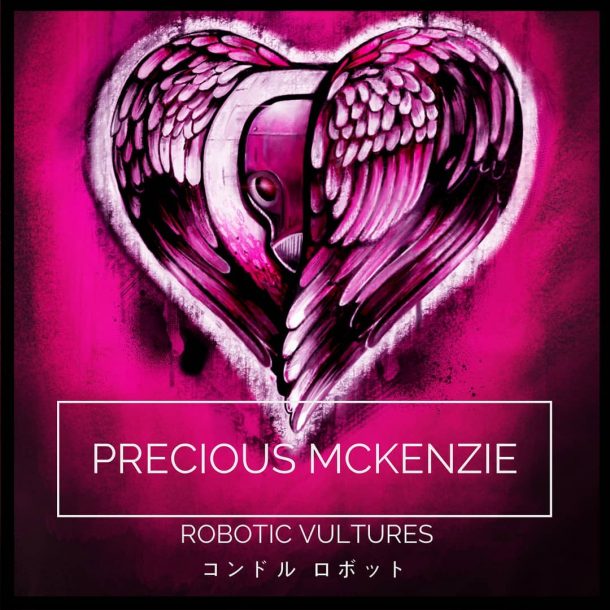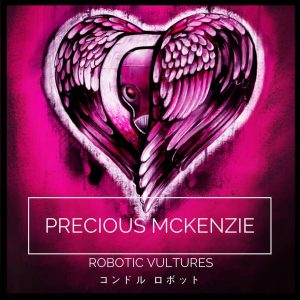 My Elastic Wit may have been my favourite track on the EP, but Skeleton Dance is by far the sexiest. In fact, I struggled to recall a sexier more relentless guitar riff, the Cramps & Velvet Revolver come relatively close. Then the bassline gets thrown in to add insult to injury to create that feeling of horripilation which is almost impossible to find in any track released this side of 2000. The track sees yet another switch up in Rob's vocals as you're treated to a gorgeously animated, amplified rendition of his cheery lyrics in a track about body dysmorphia. With a lyrical style akin to Richey Edwards, it was impossible not to fall in love with Skeleton Dance.
By this point I'm digressing, no amount of flowery vernacular could encapsulate the rampantly idyllic alchemy created by the cohort of sickeningly talented Manchester based musicians. So, check out Precious McKenzie's latest Robotic Vultures EP for yourself via Spotify & BandCamp from May 25th.
You can connect with the charming miscreants and tell them how amazing they are yourself by following them via Facebook, Twitter, and Instagram. They're everywhere. The take over is imminent.
Review by Amelia Vandergast