With no label, management or booking agency behind him and only his mystique, tenacity and lyrical passion to drive his success, Jacob Lee deservedly became a viral artist at the age of 24. He found the unicorn of independent artist careers through his amalgamation of determination, talent and gratitude for his fans. The connectable warmth he brings to his haunting sound is nothing short of exemplary. His commitment to creating a community bolstered by his fans is equally attractive to his millions of international fans.
Just a few of the career highlights for Jacob Lee have included independently touring across Europe, the UK, Asia and Australia and garnering over 240 million streams on Spotify alone. He is also the owner and creator of Philosophical Records and Lowly Labs. Through his Lowly Labs art project, he's creating an intimate universe for his fans that consists of a virtual garden, library, venue and gallery. Shortly after the launch of his community-driven NFT on January 21st, he caught up with the Head of Artist Development at A&R Factory and Director at Offbeat Cultures, Jax Dee, to discuss the changes in the industry that made him, and what enabled him to thrive.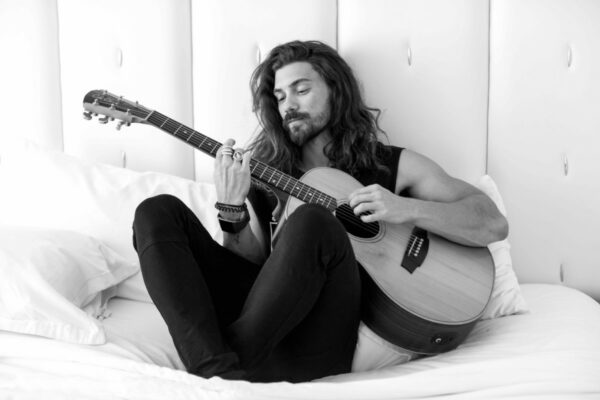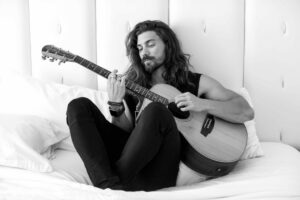 Jax: Thanks for joining us today. Let's start with a big question – you have gained over 240 million Spotify streams and a quarter of a billion YouTube views; how did you do that!?
Jacob: That's a very big question! I would say it's happened mostly through consistency. I know I'm biased, but I think the music touches a place that other modern music doesn't. It's primarily based around the lyrics and story; it seems a lot of people resonate with that. However, if you remove that aspect, I just distribute a ridiculous amount of content – non-stop, all the time. If I release a song on the first Friday of the month, then within that month, there will be a music video, lyric video, live session, official audio, and behind the scenes content on my socials.
The only platform I never really adopted was Tik Tok, although I definitely should have. I prioritized Instagram and went hard on stories, posting on the feed twice a day for several years. As of late, I'm putting more of my energy into Twitter, which is something I never thought I'd say. At the end of the day, if I were to take an overarching view of my career and why I am where I am, it's all through consistency, authentic music and engaging with everybody. Like, everybody.
Jax: I've seen that you reply to all your comments.
Jacob: I try – lately, it's been more difficult as I focus on the business side of my music. The balance is delicate, and I've seen a slight drop in engagement on certain platforms. I need to schedule that back in and re-implement what I was doing to create that hype again.
Back when I was actively generating interest, managers and record labels kept hearing my name and were like, why does this guy's name keep showing up in my inbox? How is he managing to generate these numbers, when he's not played anywhere mainstream?
I never went the traditional music industry route to get where I am. It seemed more intuitive to speak straight to my listeners and build my audience that way. I think Australian artists need to remember that Triple J isn't the only blueprint to national success. Yes, that's one legitimate avenue, though it's not the only route. A more international approach can really prove beneficial if you find out what works. YouTube, blogs and independent Spotify playlists for example. But hey, who am I? I'm still not where I want to be, and there very well may be a ceiling on my approach. Even so, the challenges I've had to overcome in doing this solo have allowed me to feel comfortable in pretty much any professional situation, and that's something I always carry with me.
Jax: Going back to the music, when you're putting out content, do you make sure it's perfect first or do you just get it out there?
Jacob: I'd be lying if I said I wasn't a bit of a perfectionist, but I've been lucky to find a group of friends who help me audit and navigate that. My team and I are all perfectionists to some degree, though we also know when to zoom out so we aren't going in circles. My general rule is that if there are changes at the end of the process, and no one but me would notice, I leave it. If there's something a little more obvious, I'll go ahead and tweak it.
Jax: Of course, the quality of content is subjective. What you think constitutes a 'good' track could vary massively from your fans, or the edit that you don't feel is the strongest is the one that actually pops. Do you find that in what you put out?
Jacob: Yeah, every time. With each record, my team and I reached a consensus on which songs are the singles, though we're rarely right. My listeners find beauty in things that we tend to overlook, which in itself is beautiful. I think we get so caught up in the process that we tend to hear the music too scientifically near the end of the process. My listeners are hearing it for the first time and respond in a more emotional manner.
Jax: How important do you think getting on big Spotify playlists was to joining the multi-million streaming club?
Jacob: It was really important. I did a lot of Spotify marketing at the start, which mostly revolved around finding independent playlist curators and pitching to them. I would sit for weeks (my mum can vouch for this), sending email after email to people who'd mostly not respond. Eventually, some did I would take that success and use the momentum to raise the chances of my next pitch. Eventually, I was featured on multiple well-known publications and playlists and it became easier to pitch from there.

My method on Spotify would be to find independent playlist curators, look at their profile picture and go find the one to match on Facebook. (When people sign up to Spotify via Facebook, it is usually the same picture). I would scroll through hundreds of accounts with the same name until I matched the picture. Once I'd pinned them down, I'd send a friend request and drop them a message if they accepted, saying something like, "hi, I've been listening to your Spotify playlist and I think this track would provide your audience value. I love your taste in music".
I always tried to position my pitch in a way where the benefits were mutual, instead of saying, "Hey, please feature me". A lot of the curators would feel appreciated and thank me for liking their playlist, then add my music. I did that consistently until I started landing algorithmic playlists. I still to this day don't have any personal connection with Spotify; I don't have any contacts for them; they placed me on those playlists based on algorithms.
Jax: So, they were algorithmic Spotify playlists that you were placed on?
Jacob: Yep, I'd wake up almost every other day to an email saying something like, "congratulations, you've been featured on 'insert playlist', a lot more people are about to hear your music". It's the auto-generated Spotify emails that let me know I was heading in the right direction, and I'd freak out when I checked the following and it had something like 10 million followers.
Jax: It's definitely a good approach. Do you find that it still works in 2022? And are you still actively doing that now, or is it purely organic momentum?
Jacob: It, unfortunately, doesn't work as well anymore. I've had a number of people confirm this for me. Honestly, it's a little harder to attribute my streams to certain marketing methods with how many different strategies I'm running right now. My streams could be coming from my Twitter followers, interaction on Discord, my YouTube channel, my blog, live streams, TikTok posts or reels on Instagram. What I do know is having a reputable distribution company pitching you directly to Spotify is a great help these days.
Jax: Yeah, it's definitely a lot harder. Playlist pitching has changed a lot. It used to be that you could tap curators and ask if they think the music is a good fit. Now, curators are thinking about how they can squeeze the most money out of their playlists. That's before you even consider the bots and all of the other shenanigans.
We've seen amazing playlists that we could place quality tracks on turn bad overnight, all because they've started taking payments. They think if I made $50, why can't I multiply my traffic by four and get $200 and then it's a race to the bottom.
Also, the way you find curators has changed too. Initially, they were just fans making playlists for themselves and didn't need to be contacted, then they wanted to be contacted and dropped their details in their bio or playlist description. Now, most of the curators that drop their details are not genuine. A lot has changed.
Jacob: Yeah, it's difficult. Though it makes sense. If curators made their contact details public, they'd get thousands of messages a day and who wants that.
Jax: That's all the time we have. Thanks for taking the time to chat with us today.
Jacob: Thanks, Jax. It's been an absolute pleasure.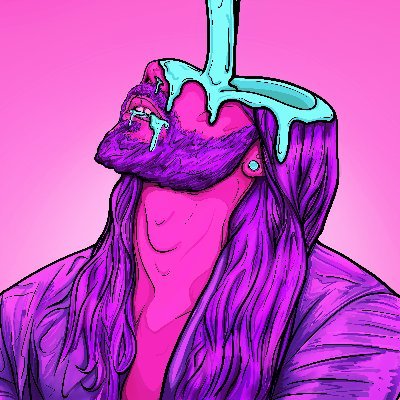 Explore more of Jacob Lee's world at jacoblee.art
To prove that Jacob Lee isn't a music industry anomaly, with their insider know-how and determination to see independent artists thrive in 2022, the award-winning artist development team at on:beat are helping artists have the impact they deserve thanks to their brand new artist development platform.
With new monthly courses and 1-1 help from an expert music promotion team available at an accessible rate, artists can learn how to improve their streaming stats, get more media attention and widen their fan base.
With on:beat, artists have a team of industry experts at their disposal for every new release. Want in? Sign up here.