In the social media beginning, platforms such as Myspace facilitated the rise of many of the 00s greatest metal, rock and alternative acts. You Me at Six, Suicide Silence, Black Veil Brides, Job for a Cowboy, Bring Me the Horizon, Enter Shikari and Taking Back Sunday all owe their careers to the platform.
In 2022, the answer to the question of how has social media affected the music industry is a slightly different story. But for all the naysayers and contemporary social media bemoaners, there is plenty of social media marketing promotion potential within them.
This article will explore social media's role in the evolution of the music industry in the last few decades. Before covering some of the top social media platforms all independent artists should be active on, and how to maximise your reach on each platform.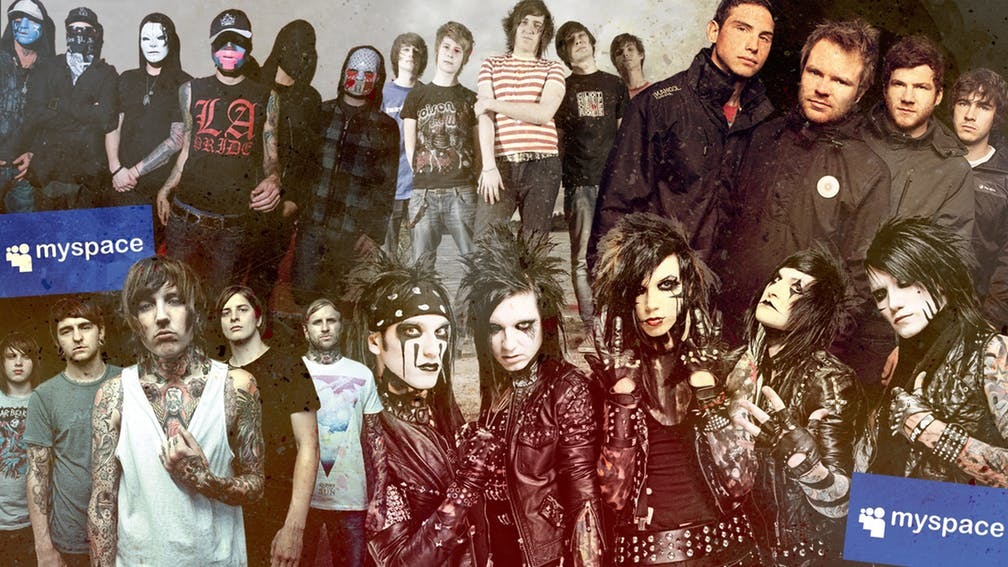 How Social Media Affected the Music Industry
Technology has revolutionised every aspect of our lives in the last decade, and the music industry is no exception to that rule. Before it, the only means of communication artists had with their fans were the music, running interviews and speaking to the audiences at shows.
Now, thanks to social media, two-way conversations can easily flow between artists and their fans. This is mostly a good thing, although if you look at the drivel that Noel Gallagher and Ian Brown put out on the regular, it can also be taken as a negative. The adage used to compel us to never meet our idols. Now, it might be more apt to say never follow your idols on Twitter.
The momentous movement has been generated in artists' careers with the advent of Twitter, TikTok, Facebook and Instagram. Now, there is infinitely less reliance on record companies, meaning that success isn't only synonymous with signing with one of the big four record companies. Similarly, independent record labels have also found their wings thanks to the reach that social media gives them.
Through social media, bands can build fanbases that can help them kickstart their careers, make touring outside of their hometown a possibility and put real longevity behind their careers and showcase their music by sharing content.
Social Media & The Music Industry in the New Normal
Social media was key to the survival of many artists throughout the lockdowns. When heading to your local venue and seeing your favourite artists was off the cards, artists stepped up to the entertainment mark and entertained us through livestream shows.
Even though the darkest days are behind us, it is clear that the return to normal isn't normal at all. A study that was published in May 2022 which looked into the impact of COVID-19 on music consumption and music spending highlighted that there is a 45.1% dip in total market spending compared to pre-pandemic levels.
However, the demand for digital entertainment is still booming, which makes subscription platforms, such as Patreon, a vital source of income for independent artists looking to finance their careers in an industry where the fault lines are becoming impossible to ignore.
Patreon has been helping fans to support artists since 2013; when the pandemic struck its plaguey blow in March 2020, the platform saw the biggest surge in creators and subscribers in its history as 35,000 new creators signed up on the platform.
The platform isn't for everyone, but all artists with a dedicated fanbase who can come up with unique selling propositions should consider using it as a potential revenue stream.
The 5 Top Social Media Platforms for Independent Artists & Bands
1.       TikTok
TikTok now has its own music distro and promo tool, SoundOn, developed to help artists grow their fanbases and fuel their careers away from the platform. Contrary to popular belief, it isn't just an annoying and problematic platform where teenagers share their dance crazes and self-harm trends. On TikTok, with the right content, anyone can go viral. For your best chances, collaborate, post covers of your favourite songs, get inventive with your instrumentation, and share behind-the-scenes footage between posting your songs and clips of your music videos.
2.       Instagram
Instagram isn't the same beast as it used to be. Before its major 2022 update, it was primarily a photo gallery app. Now it's trying to follow in the footsteps of TikTok with its reel-based content and stories. For your best shot at Insta-fame, or at least some attention on the app, go live regularly, post clips of your music videos, and help your fans to get a more intimate view of you as an artist.
3.       Facebook
Users on Facebook are far more likely to appreciate longer-form content. So, it is the perfect place to share your full music videos, share your reviews and interviews and write long-form statuses updating your fans on what you are up to in your music career. Facebook may be losing its popularity amongst the younger generation of music fans, but it is still one of the best platforms to network on, spread news of shows by creating events and live stream gigs.
4.       Twitter
Twitter isn't for everyone, but it can help witty artists looking to amass a fanbase with a similar mindset by weighing in on trending topics. Your hashtag game needs to be on point here, and for any shot of success, you'll need to dedicate ample time to tweeting, retweeting, replying, and liking to build a fanbase. Although the platform is now in Elon Musk's possession, there is no guarantee that it won't be an absolute dumpster fire by the time this article has been published.
5.       Bandcamp
Bandcamp falls into the grey area between a social media platform and a music streaming site but given its merit in the contemporary music industry for the ability for music fans to support and follow artists on it, we've included it on the list, nonetheless. You're fairly limited in what you can share on Bandcamp in the form of updates, but it stands as one of the only platforms with a viable profit-share model.
Article by Amelia Vandergast