Zippo invited us to check out the talent at the UK's biggest Rock and Metal festival, how could we resist? Zippo was responsible for bringing some of the biggest names in Rock to their Encore stage including Skid Row, Opeth, Eagles of Death Metal, Rob Zombie, Epica, Stone Temple Pilots, Halestorm, Anthrax, and of course Slayer.
Astonishingly, reflecting on Download Festival 2019 doesn't just bring back the bad memories of trudging through miles of mud to enter an arena where you were open to the elements of the British Summer. While plenty of people were quick to throw the "rather you than me" statements at the Download goers, those who stayed warm at home scoffing at us in ankle-deep mud missed some momentous moments which will undoubtedly be remembered for decades.
With acts on the bill to suit fans of Grunge, Thrash, Death Metal, Rock, and even Alt Electronic Hip Hop, each festival goer will undoubtedly have headed to Donnington and got hyped up about different acts. Deciding on the best acts really were just a matter of opinion, so I'll throw my opinionated hat in the ring and touch on the best moments of the weekend.
Slipknot's Return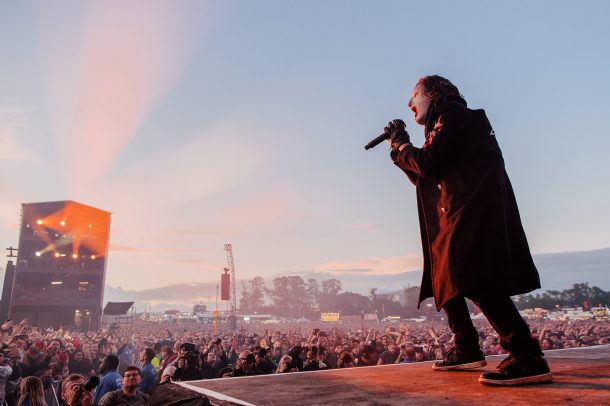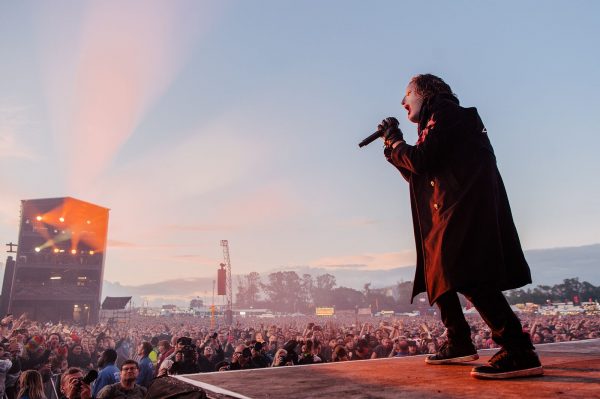 Photo: Matt Eachus
With their latest album, Slipknot decided to go back to the old Iowa sound, while fans have different opinions on whether that's true or not, there is absolutely no denying that they were more than on form when they took to the stage as the Saturday headliner. The set opened with "People = Shit" instantly affirming that Taylor is in no risk of losing his caustically cathartic vocal power, the rugged growls which spilt from his gorgeous larynx allowed fans to bask in the raw power of the performance which only Slipknot could bring.
It's one thing to listen to Slipknot tracks on record, but it is quite another to be part of the crowd which Corey Taylor is so keen to make a visceral connection with. Whether that's through addressing the crowd with his gratitude for their loyalty, or he's using guttural screams to verse lyrics which express candid poignant nihilism you'd need to be dead inside not to feel anything.
While some acts (who will politely go unmentioned) are definitely due a retirement, Slipknot are just as fresh and powerful as they were in their inception. Even with Taylor recently having double knee surgery, there wasn't a hint of weakness in the performance. The synergistic chemistry between each of the band members was beyond palpable as they performed their earlier hits alongside the new material which went down just as well as the classics from Iowa.
2. Die Antwoord Confused Everyone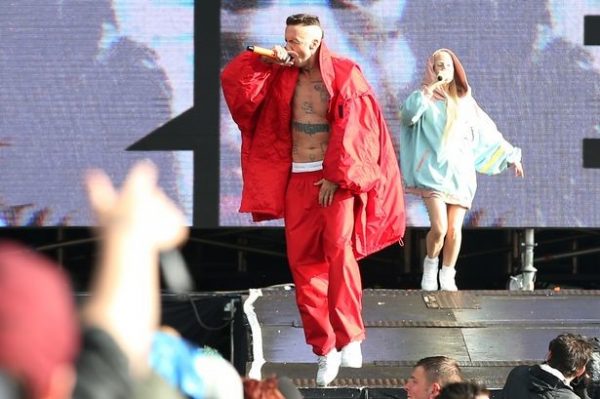 Photo: Joshua Raynor/ Nottingham Post
What's South African Alt EDM Hip Hop act doing on the Download main stage opening for Slipknot? Aside from leaving everyone bemused, they were absolutely owning it. The Die Antwoord infamous Duo Yolandi and Ninja definitely didn't leave a lot of Download goers enamoured. Yet for those with an affinity for the extremely controversial group, or even those with an open mind the set was beyond anything any of the more 'traditional' bands had to offer.
As I stood at the front finding new sympathy for Jon Snow in the Battle of the Bastards scene with the pit opening up in front of me, I was hit with the realisation that its bands such as Die Antwoord who will be the future of music. Defilingly loud and reverberant bass flooded the crowd as they brought their unique brand of euphoria. I'm not even altogether sure that I made the conscious decision to join in bouncing to the enveloping beats with the rest of the crowd, but that's exactly where I found myself; surrendered to the pure magnetic pull of the music which moves between Electro, Techno, and Drum & Bass. Yolandi's vocals are never going to be everyone's cup of tea, but her authenticity as an artist has to be admired regardless, and there's no denying Ninja isn't without Charisma. With him as confused as some of the crowd as to why they were, it made me even more grateful to have the opportunity to see them. Many artists like to say that they've suffered, but how many of those artists would have ever been able to make something of themselves if they came out of the ghettos of South Africa? Die Antwoord now have my undying respect.
3. Ne Obliviscaris Proved why They Should be a Mainstage Band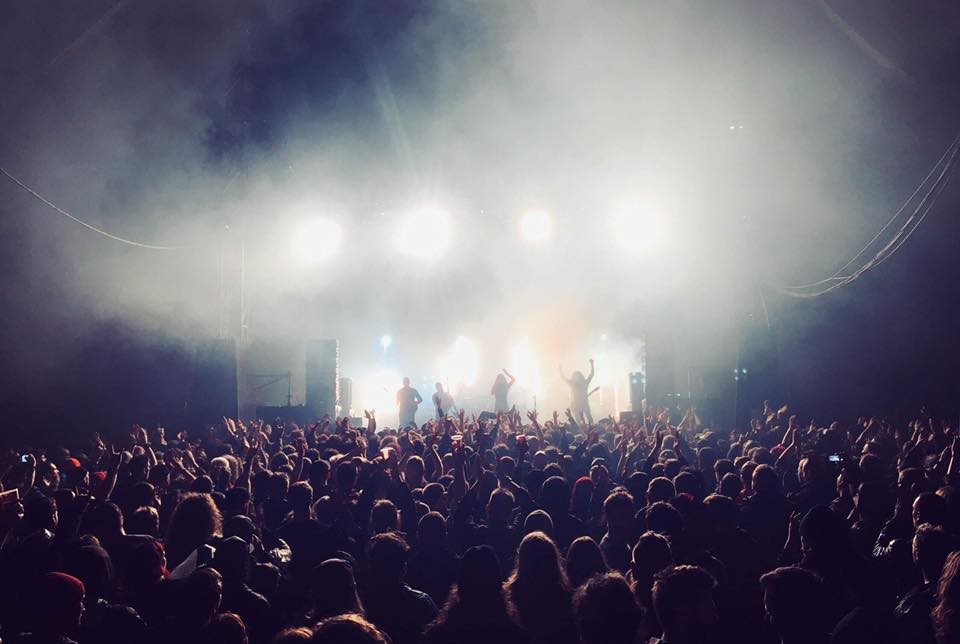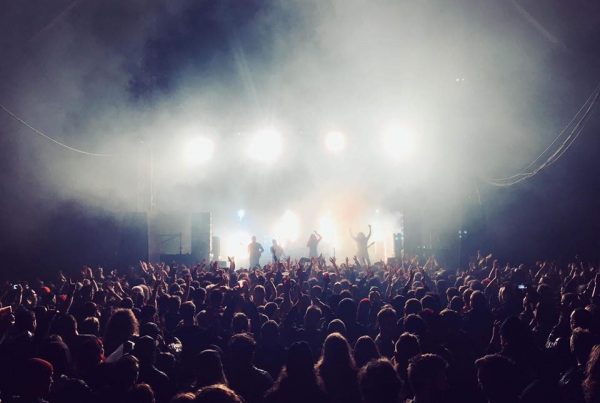 Photo Credit: Filipe de Melo
I may have only caught the last half of Ne Obliviscaris' set after being incredibly disappointed with what Rob Zombie was apathetically bringing to the stage, but once I ambled over to the smaller stage to catch the Melbourne-based Extreme Progressive Metal band, I was finally appeased once more. It was though I stepped into an aural waterfall which doused me with ethereal instrumental synergy. The pulls of the violin strings cut through the atmosphere like a knife in between the heavier arrangements as the two vocalists took turns treating the crowd to beasty growls and harmonic power metal vocals. Becoming immersed in the sound was pretty much none optional as you listened to each instrument carve out a new progression. The first time I saw Ne Obliviscaris, they were supporting Cradle of Filth, and they were an impossible act for Cradle of Filth to follow. I'm definitely pinning Ne Obliviscaris as one of the most talented bands to feature on the entire Download line up. They may not be as renowned as SLAYERRRRRRR, but they ought to be.
4. Eagles of Death Metal Brought Some Californian Sun to Download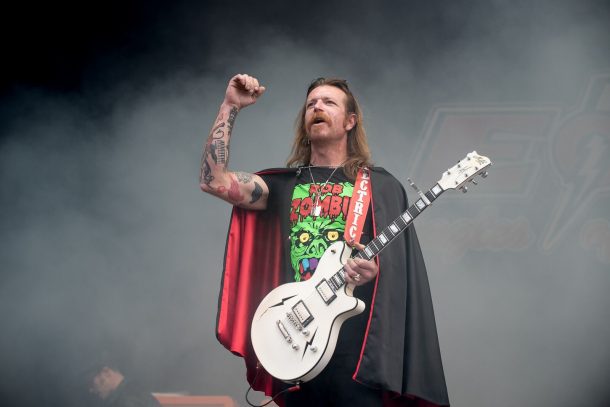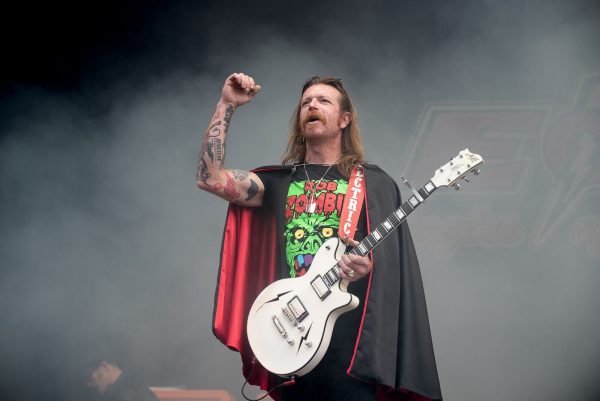 Photo: Matthew Higgs
EoDM were the first band of the weekend which I managed to catch, and they instantly made it evident why enduring a British festival was worth it. With frontman Jesse's enthusiasm, it was absolutely impossible not to be endeared by his presence alone. With their upbeat tongue in cheek tracks such as Cherry Cola, Wanna Be in LA and I Want You So Hard blasting slightly cheesy, infectiously rhythmic Rock through the speakers for a moment, we may as well have been sharing the Californian sun which their tracks were born under.
Review by Amelia Vandergast