Thanks for sending your music to the A&R Factory. We know how personal music is, and how deeply important it is as a musician, and to send that over to an award-winning music blog to check out is a big deal. We would like to thank you for your submission, which has now been submitted to our editorial team.
We would also like to bring to your attention our Artist Development Program, which is designed to help artists focus on their goals. Our team is full of specialists across all sorts of music management disciplines, and together, we've got about twenty-five years of combined experience of helping artists rise above the noise. If you are interested in working with us, we would love to hear from you, so get started here.
Did you also know that A&R Factory also does interviews? If you would like to tell your story through an interview, or have an upcoming release, or upcoming shows you would like to tell the world about, then please get in touch here.
We would love it if you could also follow and stay connected with us on social media: Twitter, Facebook, and Instagram.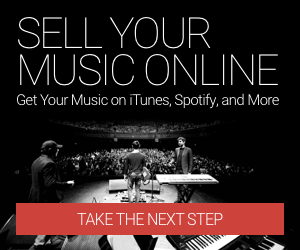 Many independent artists wonder how to get their music on iTunes, Spotify, Apple Music, Tidal, and other stores. The good news is all you need is a digital distributor.
We recommend using industry leader TuneCore if you're looking for a trustworthy and transparent service. TuneCore will host your album or single on all the major stores and streaming platforms for an affordable fee. Plus you keep all your rights and 100% of the sales revenue. Learn how you can get started here.