Ever get that feeling you've witnessed something momentous? I suppose it doesn't happen all too often. But that's just what the lucky attendees to K-Fest's launch night in Dublin got a taste of at Whelan's bar on Good Friday 2018.
A blindingly spectacular array of Irelands up & coming artists took to the stage to provide something that so few mainstream artists can offer a crowd through a live performance. I fell in love with each of the humbly vibrant five acts that took to the stage that evening for an intimate show. Perhaps it was something to do with their irresistible Irish charm (seriously, it's not to be underestimated), or perhaps, it was the fact that event organiser Tim Clifford has an almost superhuman eye for talent. Tim has been bringing together musicians, poets, and artists alike since 2013 when K-Fest first planted its roots in Kerry's soil and changed the Irish soundscape for good. Perhaps not everyone will appreciate his contributions to the music scene in Ireland, because not everyone appreciates just how difficult it is for bands to get their music out there through live performances. K-Fest isn't just another capitalist endeavour exploiting artists with the draconian pay-to-play rule, it's a heroic effort born out of pure passion for music. The event took place on the first Good Friday in 90 years that allowed people in Ireland to grab a beer and enjoy the local talent at music venues such as Whelan's which has hosted legendary performances for the past 25 years.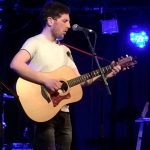 Cathal Dowd had the honour of taking to the stage first to warm up the crowd with his captivatingly warming acoustic diversity. There's no shortage of acoustic singer songwriters in Ireland, yet Cathal Dowd made it clear from the very first track his inimitable sound wasn't something to be reckoned with. Dowd's verbose lyricism mixed with his ability to switch from dulcetly sonorous vocals to some of the most veracious verses was one of the most awe-inspiring acoustic acts you could ever hope to witness. Dowd has made the acoustic genre his very own playground with his experimental use of loop pedals and some rather interesting African melodies with tracks such as Shindig from his 2017 album Friendly Shores. Yet, it wasn't until he played his track Idiosyncrasies I really got the taste for his charming brand of romantic melancholy. His ethereally moving sound isn't to be missed out on. Check it out on Spotify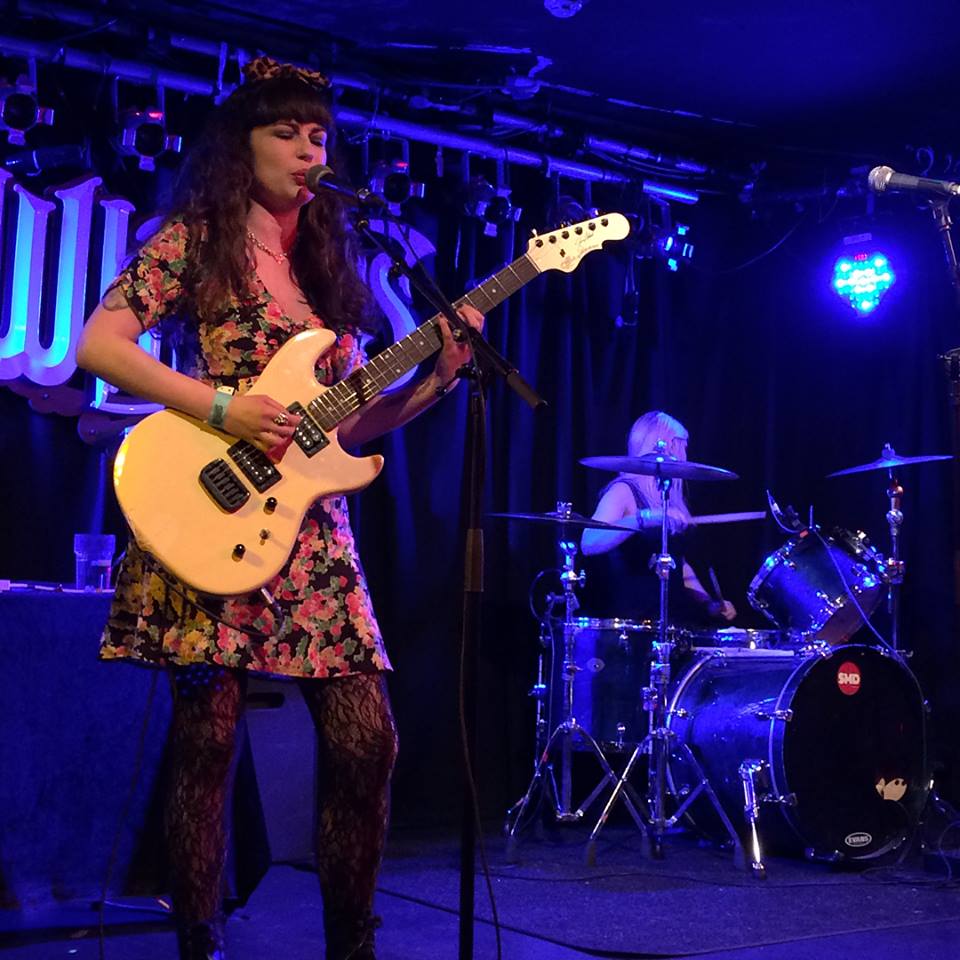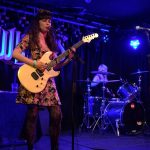 Vulpynes headed to the stage next to give me chills with their raucously filthy Garage Punk sound, if you've ever wondered what the female version of Eighties Matchbox B Line Disaster would sound like, the Irish duo are the band to check out. How two instrumentalists managed to create such a massive, rolling, colossal cacophony of sound I will never understand. When the reverb from their 2017 track OCD hit me so did the fact that Vulpynes are probably the best Riot Grrrl band I've had the pleasure of seeing live. Kaz's ferociously tight drum rolls rival bands such as Babes in Toyland & Lunachicks, whilst Maeve's domineeringly beautiful yet angsty vocals brought their sound into an element of its own. Their pioneeringly Garage Punk tracks can be found on Spotify.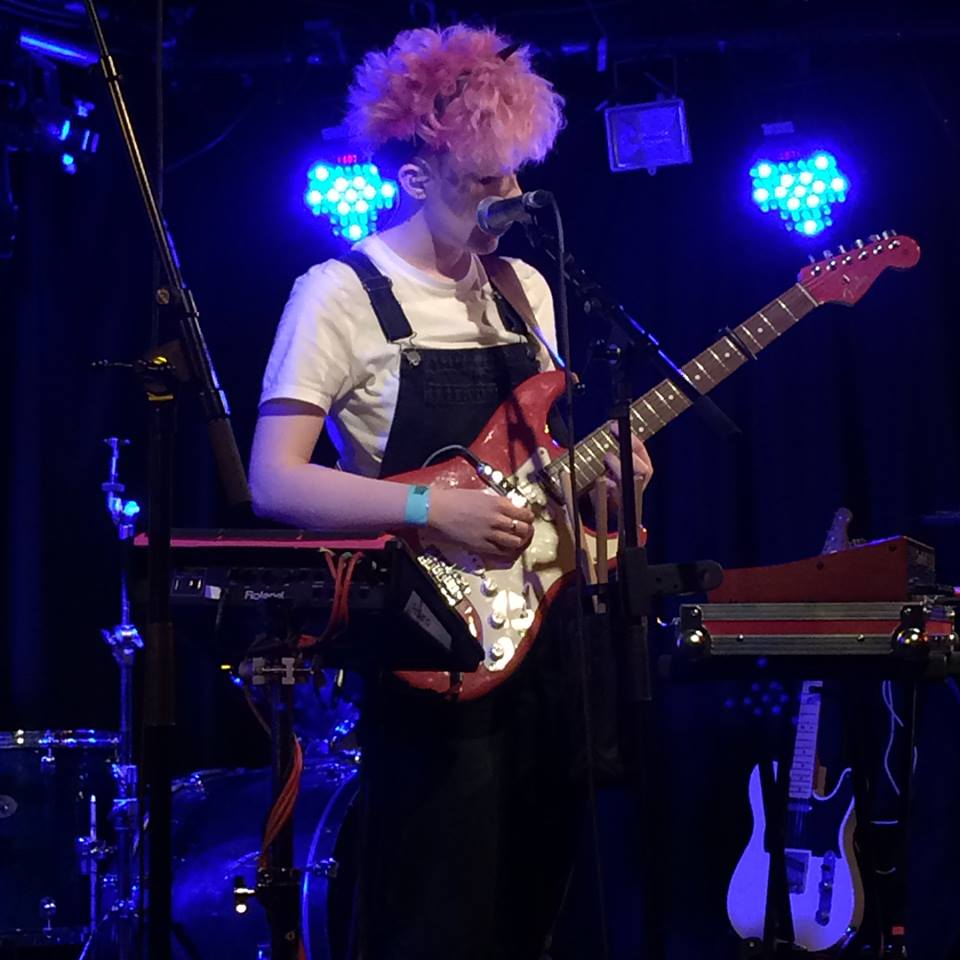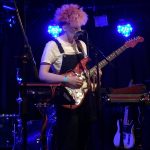 Third up was the one-woman powerhouse of talent Roe; a 19-year-old multi-instrumentalist from Derry. I would quite happily kiss the ground that she walks on after witnessing her tackle vocals, synth, guitar and a drum machine at the same time to create some of the best Electronica hooks I've heard to date. Her sweet empyreal vocals had a bewitchingly pensive touch, yet you couldn't help but be uplifted by her pulsing Alt Pop sound. I have no doubt in a few years Roe will be a household name, having the pleasure to meet her and get a taste for her passion and ambition made her haunting sound even sweeter. You can catch Roe's latest single Wasted.Patient.Singing; a multi-layered maze of Electronic bliss on Spotify. Her goose bump inducing vocals that could rival everyone from Florence and the Machine to Hannah Reid isn't something to be missed.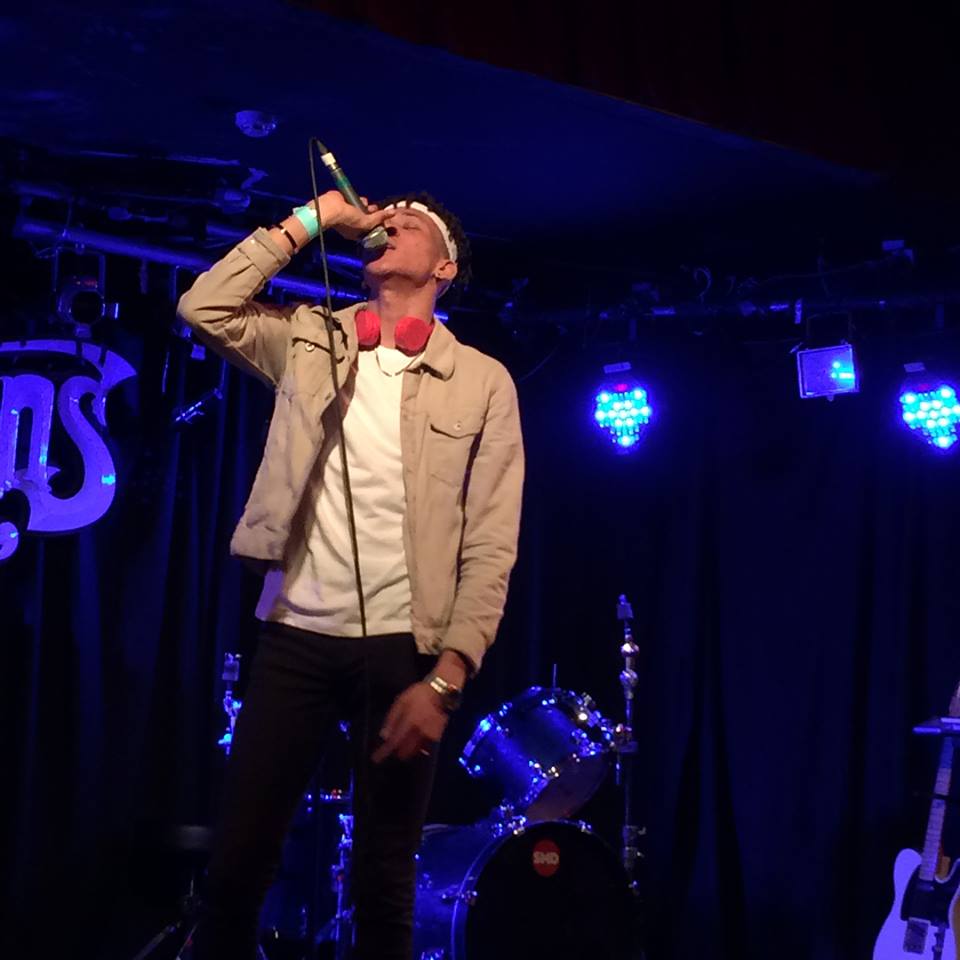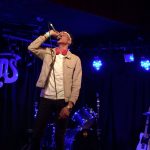 You'd think that for a Rapper to follow an acoustic act, a sensational Garage Punk duo, and Roe with her unrivalled instrumentalist abilities would be pretty difficult, but when Jyellowl took to the stage with his spectacular rap flow jaws dropped to the floor as his lyrical flow unravelled. His bouncing vibes resonated with a succinctly charming veracity it didn't take long before the crowd were moving to a whole new rhythm. The lyrics to his tracks such as Life Right Now were just pure poetry, the sobering sentiment to his lyricism added infinite depth to his sound and pretty soon the crowd was swimming in his soulful rap renditions. His beat toed the line between contemporary Trap with the haunting chill of old school Hip Hop. He tackles the real issues with his music, which sets him so far apart from the self-aggrandized Rap artists that are spitting superficial verses. Instead Jyellowl's poetic gritty realism moved to a seamlessly rounded progression that kept fans hooked throughout his performance. Check out Jyellowl's 2017 album Bulletproof on Spotify
To wind the evening down to a hauntingly spectacular close Cinema (Peter Fleming) took to the stage with his own brand of ambient electricity and drenched the room in a transcendental wash of rhythmic Pop. His beguilingly beautiful melodic soundscapes accompanied by his softly immersive vocals translated into a pure celestial sound that you couldn't help but be caught up in. Cinema's sound could only be descried as emotional chemistry which were created between the haunting hooks of his guitar and the snares of the synths. The guitar riffs to tracks such as Night Train off his latest album A Night Train To Budapest almost a had a Post-Punk chill to them as I was gripped by the same reverb as found in the more palpably haunting Joy Division tracks. You can catch Cinema's latest music on Spotify
I would probably have never witnessed such a charmingly (there's a reason I keep seeing charming) spectacular event outside of Ireland, and although I've grown up swamped by the furore of the Manchester sound I was sold by the Irish emerging talent in the space of one evening. The atmosphere was an alchemy of pure audio bliss, uplifted by the diversity of sounds on offer and the magnetism of each of the acts that took to the stage over the course of the evening. That's not forgetting Andrej Kapor whose abrasively glorious sense of humour held the evening together and offered some of his frankly beautiful spoken word poetry to a captivated audience. It's safe to say he's got a new number one fan from me.
As a Mancunian stranger I was welcomed into K-Fest's community vibe and I've never felt more at home amongst some of the most marvellous people I've ever met. If you were unlucky enough to miss out on the quite literally historical event at Whelans on Friday 30th March, it's all good. You can catch Cathal Dowd, Vulpynes, Roe, Jyellowl & Cinema along with a whole host of other emerging performers, bands, artists, spoken word poets, comedians, independent film makers & much more at K-Fest over June Bank Holiday weekend! The dynamic festival will take park in Killorglin, Co. Kerry, where new life will be breathed into the deserted buildings, vacant spaces as they're transformed into pop-up galleries and venues. So, if you're looking for the ultimate experience in artistic exploration and cultural immersivity, head on over to K-Fest's website, Facebook or Twitter to find out more.
Review by Amelia Vandergast