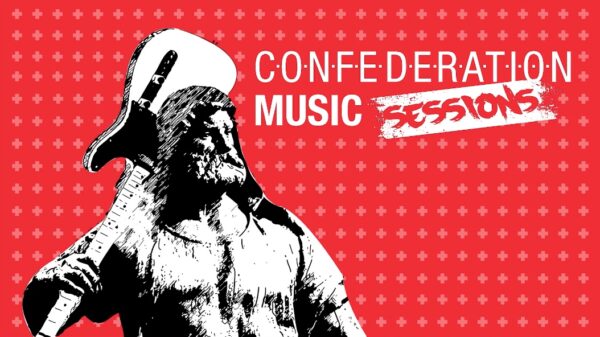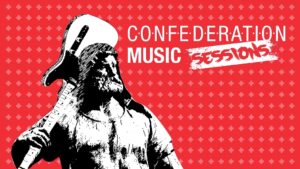 "Confederation Music Sessions" is a new series of live video perfomances of high cinematic and sound quality produced by RSI (SSR Swiss Broadcasting Company) conceived primarily for YouTube and with the aim of showing and promoting the rich and kicking national music scene around the world.
Each live session is linked on YouTube to an interview with the musicians. Filmed & recorded in December 2021 at the Studio 2, RSI, Lugano, Switzerland.
A&R Factory are proud to be partnering with RSI (SSR Swiss Broadcasting Company) and promoting this first season, starring:
PABLO INFERNAL
Zero compromise, great attitude, technique, sense of humour and a lot of laughs. Pablo Infernal is a Swiss quartet with a passion for 70s rock and progressive music. Their album "Mount Angeles" (2021 Taxi Gauche Records) is pure musical energy influenced by grunge, The Beatles and BritPop. Powerful, high-voltage rock'n'roll with style to spare.
Interview: https://www.youtube.com/watch?v=DL3a1GoFbjc&t=87s
IG: https://www.instagram.com/pabloinfernal/
FB: https://www.facebook.com/pabloinfernal
WEBSITE: https://pabloinfernal.rocks
BOODAMAN
Corsican-born musician Stéphane Caviglioli is a Swiss master of modular synthesisers. "Subsequent" (2021 Threeknobs Records/Irascible), the latest album by his alter-ego Boodaman, is a magnificent example of electronic and analogue musical architecture made without computers and softwares; instrumental and timeless songs that contain the urgency and fears, but also the beauty and calm of this era.
Interview: https://www.youtube.com/watch?v=v6-JbjQlTfg&t=8s
NADJA ZELA
Nadja Zela is the author of one of the rarest requiems in rock history. Triggered by the death of her husband and popular swiss cartoonist Christophe Badoux, "Greetings to Andromeda. Requiem" (2020 Patient Records) is a magnificent double album, the result of research and rebirth, a work of unparalleled artistic and musical depth; it is a journey through a forest populated by creatures, spirits and animals, to rediscover the essence, curiosity and enthusiasm of childhood.
Interview: https://www.youtube.com/watch?v=bSD7ukr447g
IG: https://www.instagram.com/nadjazela/
FB: https://www.facebook.com/nadja.zela
WEBSITE: https://www.nadjazela.com
CYRIL CYRIL
"Yalla Mickey Mouse" (2020 Bongo Joe Records) is the second album by Cyril Cyril, the Swiss musical duo consisting of Cyril Yeterian (Mama Rosin, Duck Duck Grey Duck) and drummer and percussionist Cyril Bondi. It is a fantastic meeting of West and Middle-East, the result of a militant partnership that speaks of the hypocrisies and beauties of our world and the civilisation that inhabits it; an ethnic and hypnotic journey where seriousness and lightness are skilfully mixed.
Interview: https://www.youtube.com/watch?v=IQwGFN0PTKk
IG: https://www.instagram.com/cyrilcyrilband/
FB: https://www.facebook.com/cyrilcyrilband
WEBSITE: https://cyrilcyrilband.bandcamp.com
ANIMOR
Animor is the founding project of Swiss singer-songwriter Romina Kalsi and Scandinavian pianist Tobias Granbacka. A sweet and extraordinary voice, poised between the earthly and the dream world. Melancholic, velvety yet vigorous, Romina's voice is worth more than half of whatever song she chooses to sing. Refined acoustic pop and great melodies.
Interview: https://www.youtube.com/watch?v=z92AX02fcuM&t=9s
IG: https://www.instagram.com/animor_official/
FB: https://www.facebook.com/animormusic
WEBSITE: https://www.animormusic.com
–
Credits:
CONFEDERATION MUSIC SESSIONS
Directed by: Nick Rusconi, Camera: Nick Rusconi, Riccardo DeGiacomi, Elia Gianini, Photography: Riccardo DeGiacomi, Live tracking: Luca Pelli, Mixing, sound engineering Davide Pagano, Mastering Raimondo Maira, Production Marco Kohler, Joanne Holder