If you like your Math Rock to offer a little more caustic bite, look no further than the latest single "Wink Murder" from Bisch Nadar.
The Liverpool-based Alt-Rock trio has become renowned for their ability to compose fiercely hypnotic tracks which drag you along with the less than archetypal instrumentals which are about as gentle as a death roll with a crocodile.
In between the ensnaring chaotic instrumentals and restraint-less guttural screams contained in Wink Murder, you'll find increments of atmospheric melodicism and harmonic vocals which make the veracity of the overdriven guitars seem even fiercer.
It was about time Math Rock saw a reinvention. As far as I'm concerned, Bisch Nadar is leading the way.
You can check out Wink Murder for yourselves by heading over to Spotify now.
They'll be kicking off their UK tour in Liverpool on Saturday the 12th of October, head to their Facebook for more details.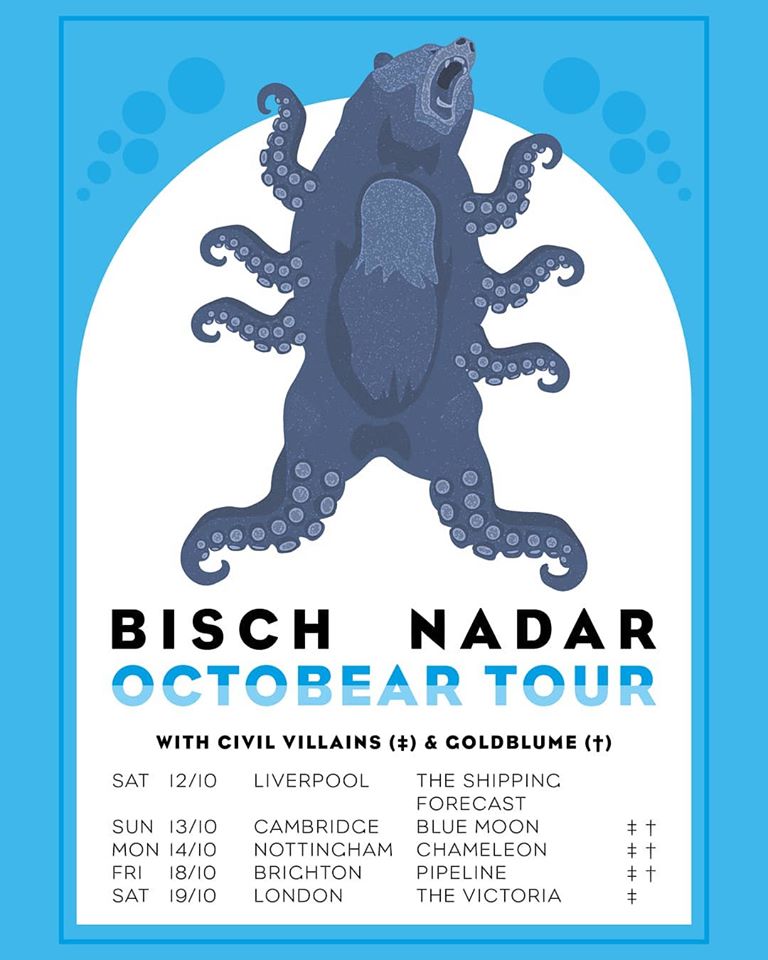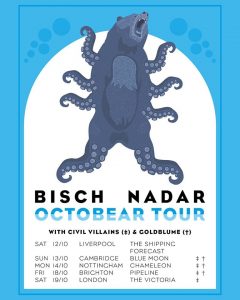 Review by Amelia Vandergast