Author & Punisher, Rebellion Bar, Manchester, May 30th, 2018.
I'd heard the Spotify tracks, I'd seen the YouTube video's, but nothing, absolutely nothing could have prepared me for the sharply controlled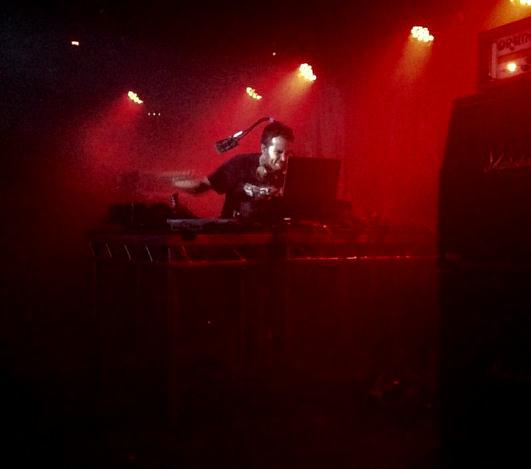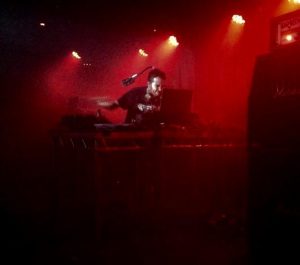 chaos which Author & Punisher lay down in his set in Rebellion Bar in Manchester. The San Diego, California based artist will make you reshape your view of one-man Doom bands with his automated robotics and mechanical devices. Usually, when I see watch a performing artist, I will usually draw comparisons to other artists, but it's safe to say that no artist is in the same league or even the same dimension of Author & Punisher. That overwhelming vibrating reverberation of when a vintage engine passes you in the street may come close. It's filthy, it's iconic and witnessing it live may have been the finest sensation of auralism I will ever be treated to.
I will never even begin to understand the complexity and the ingenuity which Tristan Shone; the fabulous brain behind the unfathomable chemistry which is manipulated through his gloriously robotic machines. Each of his mechanical splendours pump out a distinct throbbing, thrashing, pounding, primal noise that is perfectly pitched in tonality to exude the perfect amount of genius and industrial engineering creativity.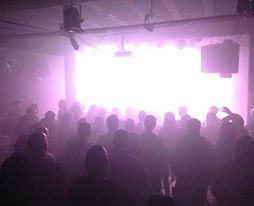 I can honestly say I've never stood to witness a performing artist more attuned to his sound. The level of passion as he went about his blinding set was as palpable as the overwhelming reverb gave the venues monitors a run for their money. Every cell in my body stood to attention to the kicks and distortion of his mechanically organic sound which bled white noise aggression through urgent progression.
Author & Punisher goes beyond your average Ableton monkey with their samples, loops and synthesisers with his Industrial (by the ultimate definition of the word) innovative machines to create some of the most blissfully discordant rhythms and processions of distorted energy that you could possibly ever anticipate hearing. Whilst his set up was fairly minimal during his set at Rebellion It didn't fail to astound the crowd that stood in eagle eyed admiration for the pure passionate talent he was pouring into every manipulation of sound.
You can check out Author & Punisher's filthily aggressive mechanical Industrial Doom tracks on Spotify, for more information & to find out where to catch him on the future legs of his tour head on over to his official website.
Review by Amelia Vandergast
Photo Credit to Tim Lee